Child Teeth Care in Jaipur
Children age (3 to 5) years old required proper teeth cleaning that should be done by their parents. Besides, healthy teeth are an important part of your child's overall health. It is advised by our doctors that proper brushing and rinsing twice a day is necessarily important.
Our dentistry has expertise in finding dental issues for kids. Maintain your child's oral health now. Get advice and tips on how to teach your child to brush on their own & encourage early dental habits.
Indeed, if your kids are having trouble bruising teeth, simply walk our clinic and get the handy solutions with support of simple diagnosis. Remember healthy teeth are a way of living a healthy life!
Here's how you can ensure taking care of baby teeth:
Brush 2 times a day (morning and night).

Clean between their teeth daily once you see two teeth that touch.

Ask your child's dentist about sealants.

Watch your child's diet.

Make regular visits to your child's dentist.




Call @097992 43456 for Book an appointment for your child's teeth care, today.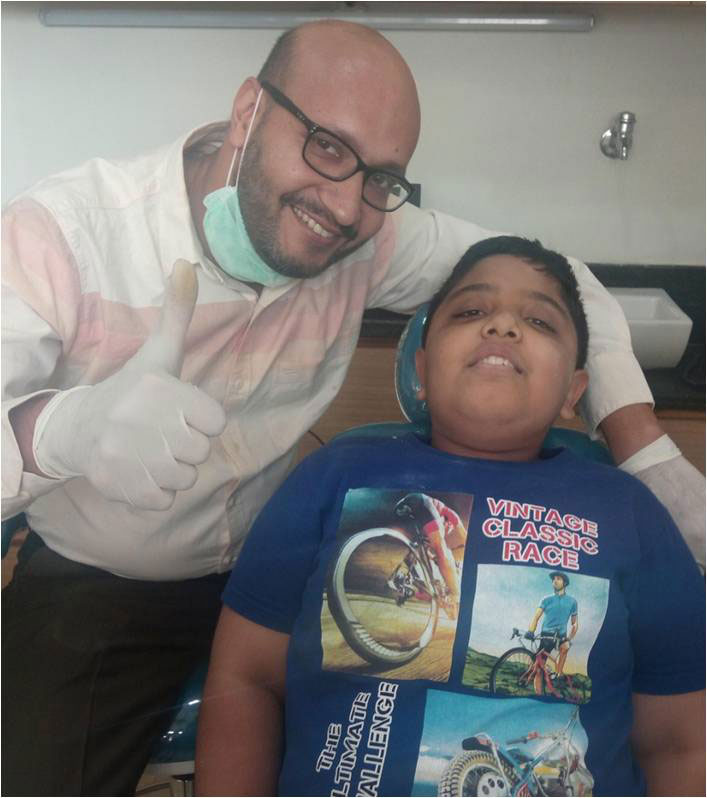 Thank you Doctor Sahab
I got my and my son's treatment from Dr Puneet. He did fantastic job with best by COVID hygiene and Painless. Most satisfying was smile on my Boy's face because of no pain in toot extraction. Thank you Doctor Sahab.
Harsh Sharma
Highly recommended dental clinic
"Best dental clinic . Affordable and best treatment. Doctor Punit is very polite ,humble and very informative. Proper sanitization and hygienic conditions."
Satpal Singh
recommend Dr Goenka for Dental Care
Good doctors understand responsibility better than privilege and practice accountability better than business. Thanks for being one such doctor.
This week I got treated for RCT and the way Dr Goenka has explained the issues and process to rectify it, its really appreciable. So I would like to recommend Dr Goenka to those people are facing dental problem's.
Amit Malik