Teeth Whitening in Jaipur
Teeth whitening is a very popular dental care procedure among people removing the strains and debris leaving the enamel cracks open and exposed. Also, it is a remarkable dental solution and the effective way of lightening the natural colour of your teeth without removing any of the tooth surfaces.
Why would I need my teeth whitened?
Generally, you don't besides it's a choice to take! However, there are a number of reasons why you might get your teeth whitened. The causes of discoloration are:
Consuming tea, coffee, wine, cola frequently
Smoking cigarettes and chewing tobacco
Damage of developing permanent teeth
Aging can also contribute to staining of teeth
High intake of fluoride during childhood
How long does this take?
After visiting Raman Dental Care, our expert will propel the situation and the overall treatment can usually be done within two weeks.

How much does tooth whitening cost?
Well, the teeth whitening cost differs on aspects of the condition of the patient oral activity. To get the estimation, patients must discuss with a dentist to get complete details of price for the teeth whitening treatment.
Have more questions to ask? Call @097992 43456 Contact our doctor.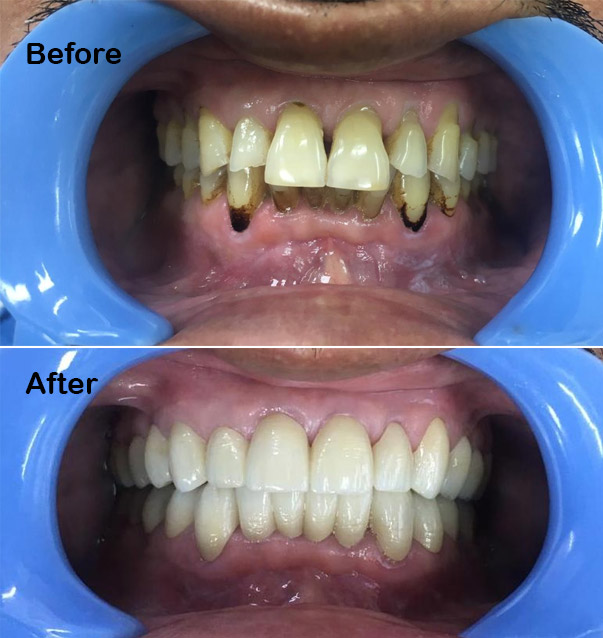 Thank you Doctor Sahab
I got my and my son's treatment from Dr Puneet. He did fantastic job with best by COVID hygiene and Painless. Most satisfying was smile on my Boy's face because of no pain in toot extraction. Thank you Doctor Sahab.
Harsh Sharma
Highly recommended dental clinic
"Best dental clinic . Affordable and best treatment. Doctor Punit is very polite ,humble and very informative. Proper sanitization and hygienic conditions."
Satpal Singh
recommend Dr Goenka for Dental Care
Good doctors understand responsibility better than privilege and practice accountability better than business. Thanks for being one such doctor.
This week I got treated for RCT and the way Dr Goenka has explained the issues and process to rectify it, its really appreciable. So I would like to recommend Dr Goenka to those people are facing dental problem's.
Amit Malik